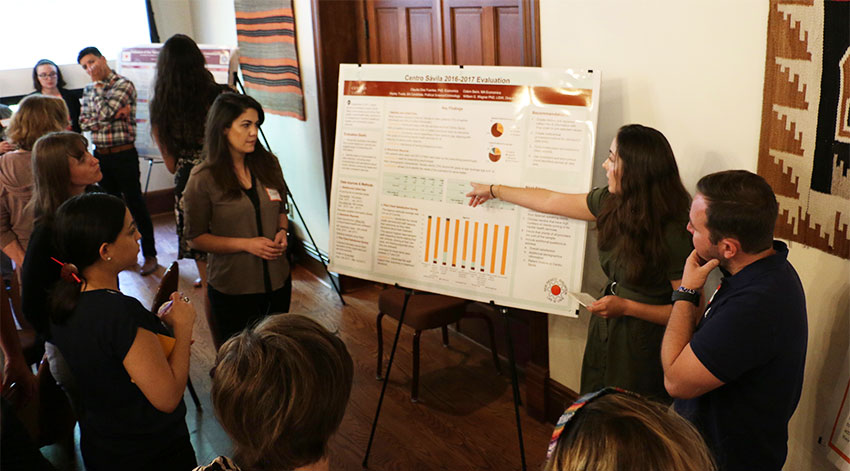 UNM Evaluation Lab
Initiated in 2015 with the support of the W.K. Kellogg, Brindle and McCune Foundations, the UNM Evaluation Lab harnesses the analytical skills of academia for the service of community organizations through three programs:
·         Fellowship Program, which provides hands-on evaluation training to graduate students.
·         Summer Institute, a collaborative training program for community organizations. 
·         Evaluation Institutes, evaluation workshops focusing on different fields and tools.
The Evaluation Lab is affiliated with the Master of Public Policy program at UNM.