Evaluation and Inspiration at this year's Summer Institute
Evaluation Lab News
Posted: Sep 01, 2022 - 12:00am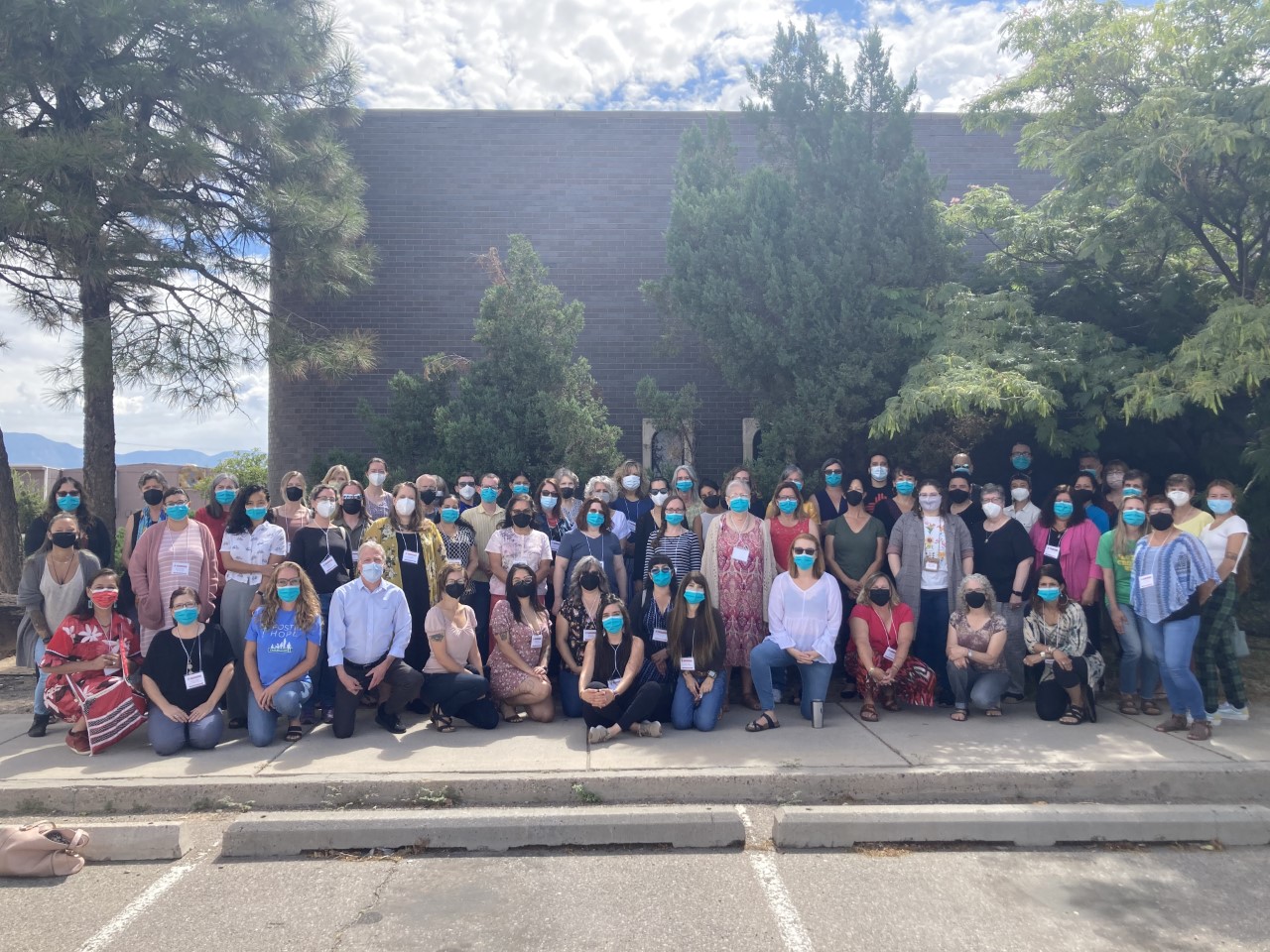 The 2022 Evaluation Lab Summer Institute was a resounding success. From July 25-29, participants gathered at the UNM Continuing Education Building to learn about evaluation from experienced teachers: Dr. Claudia Diaz Fuentes, Evaluation Lab Director and Senior Lecturer of Economics; Dr. Melissa Binder, Associate Director of the Evaluation Lab and MPP director; Charla Orozco, Institutional Researcher at UNM and Director of the Evaluation Lab ECHO; and Caitlyn Sandoval, Evaluation Lab Senior Fellow and current MPP student.
The organizations were from all over the state and even out of Arizona and Colorado. Being surrounded by such a variety of organizations that are working to better the lives of people in their communities in so many different ways was energizing. The discussions were rich and the environment inspiring.
The instructors led the participants through lessons on logic models, theory of change, rubrics, evaluation questions and methods, data collection and evaluation collection. After an informative didactic, it was the participants' turn to put their new knowledge to work and throughout the week they built a dynamic and practical evaluation plan tailored for their organization and mission.
The Evaluation Lab is excited to see what is next for all of this year's participants, and looks forward to continuing to guide them every month with our ECHO series on evaluation.